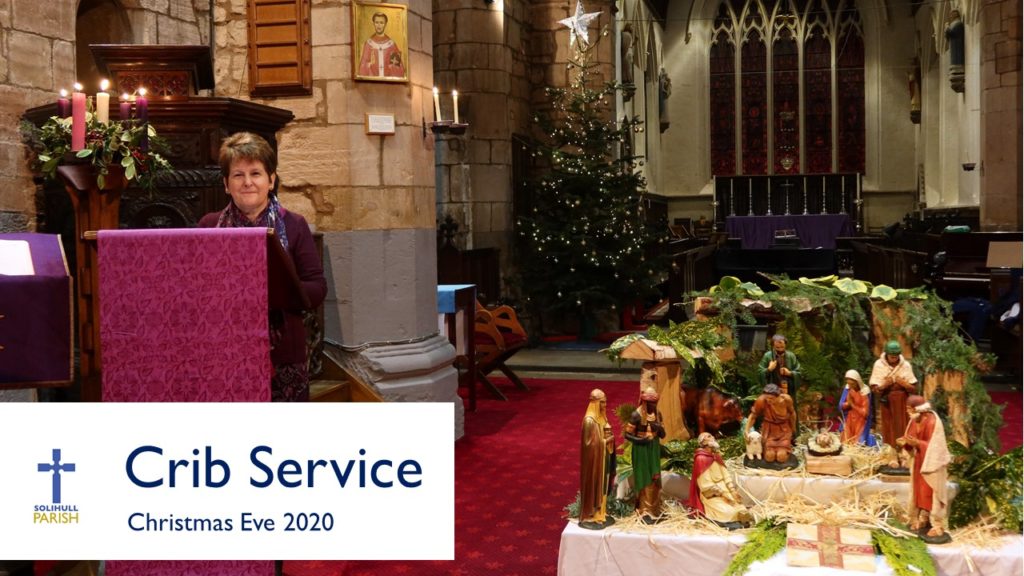 It's sad that we can't be together in person for our Crib services this year but it's wonderful that we can still join virtually at the time we would normally attend in person, either 3pm and 4.15pm on Christmas Eve, and to know that we're joining together with friends both near and far. (If you can't join in at either of those times the video will be available afterwards for you to access at a time of your choosing.)
You'll need a star shape to hold up during the service, if you haven't already got one why not print off the template below and decorate your  very own special 2020 Crib service star. We'd love to receive photos of your stars!
If you would like to support the mission and ministry of this parish, please visit the donations section of the parish website or https://tinyurl.com/y85c8dg2.  Your generosity is appreciated.
The link to the service is below.