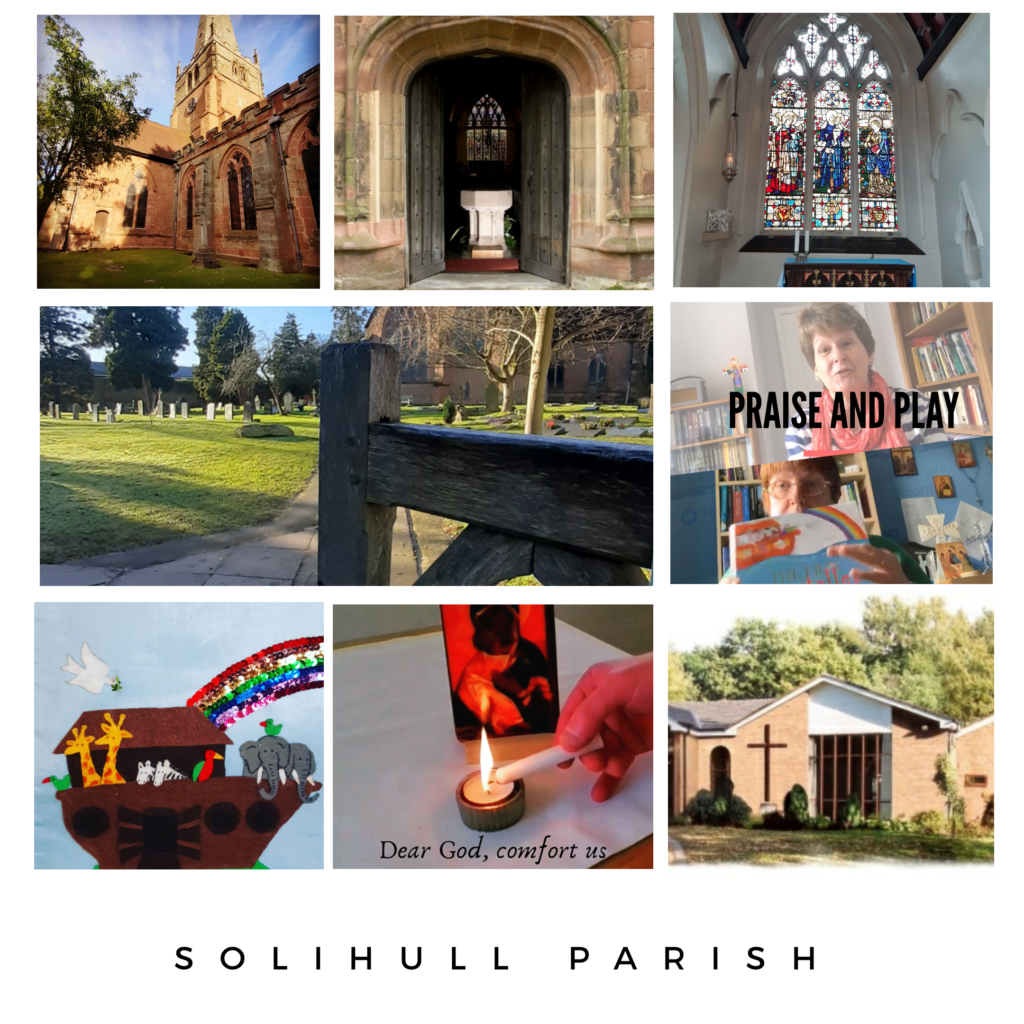 Welcome
The weekly pew slip, monthly Parish Magazine and Families Newsletter are available to download below.
Parish Office (0121) 705 5350 email: Parish Office
Currently homeworking. For urgent Clergy support call the Revd Simon Marshall (0121) 704 4730 or the Revd Sue Chandler 07970 791288.
Worship
Our Churches are closed for public worship until further notice. St. Alphege is open for private prayer from 10 am to 12 noon on Thursday mornings.
Sunday 28 February Online Services
St Helen's & St Michael's 9.15am, St Alphege 10.30am
The Junction on Zoom for young families 9.15am Link available from Linda Hicks
Choral Evensong Online
6.30pm Sunday & Wednesday
Monday to Friday
Midday Prayer for Friday 26th February: https://youtu.be/RQzT94yoQvE
Dwell Service: A reflective service, every Wednesday at Midday live on our FB page. Wednesday 24th February: https://fb.watch/3zBA4W0nyf/
Choral Evensong from St Alphege Church on Wednesday 24th February: https://youtu.be/Za7S7_qx-qA
Sunday Services
St Helen's & St Michael's  Click on the play button (middle of the picture) at 9.15am or any time later on. 
St Alphege
A clickable link will be placed on the website just before 10.30am – click on it to join the service live.  It will be running in real time, so if you miss the beginning, you can catch up later once the service has finished, or you can just join the service at its current point.   If you prefer to watch later, there will be a picture with a play button in the middle placed on the site at around 11.30am.
Many apologies to those who watched the St Alphege service live – there was a mistake made with sound at the beginning of the Ven. Paul Taylor's sermon.  If you would like to watch the sermon again, please click on this link: https://youtu.be/EcxeDs3PcGQ
A revised version of the full service can be viewed by clicking on this link: https://youtu.be/kkgw7koVJT0
To make a financial contribution to our work please follow this link. Thank you.