Churchwardens are elected annually as the senior lay people of the Parish. Together with the Clergy team, they are responsible for the governance of the Parish and its smooth running on a day-to-day basis. They are the Bishop's representatives, and work closely with the Bishop, Archdeacon and Area Dean.
In Solihull Parish, we have two Parish Wardens, Pam Price and Andrew Williams. We also have a team of Deputy Wardens for each of the District Churches. Susan Gomm and Sheila Sayers are the Deputy Wardens for St Alphege. Phil Godfrey is the Deputy Wardens for St Helen's. Merrill Flood and Keith Wilson are the Deputy Wardens for St Michael's. We are very fortunate to benefit from the skills, experience and time of the team of wardens, and we appreciate their commitment to our Parish.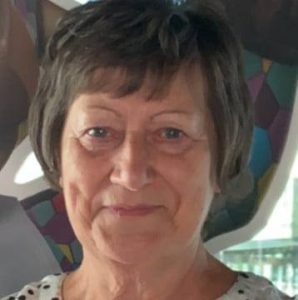 Pam Price
I moved to St Alphege Church in 1990 so that my late husband and son could join the wonderful choir, and my daughter joined Sunday School (sadly, no girls' choir in those days!). I have progressively become more involved in church and parish life ever since.
In my working life I was a Geography teacher in Chelmsley Wood and Coventry, an Assistant Headteacher, Coventry's Advisory Teacher for Geography, and co-author of an educational publication, "Core Skills in Geography" (Folens / OUP).
My hobbies include singing (especially Renaissance and Baroque music), travelling, cooking and walking.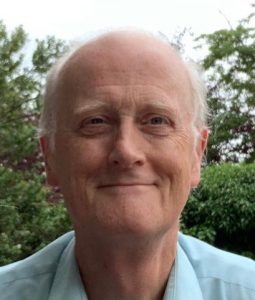 Andrew Williams
I have been worshipping in the Parish all my life, having been baptised in St Alphege Church, and confirmed in Solihull School Chapel. My main congregation over many years has been St Michael's, but I have regularly worshipped at St Helen's, St Alphege and the Junction and been involved in various Parish-wide events and activities. I became Parish Warden in September 2020. I run a family engineering business in Tyseley.
St Alphege
Susan Gomm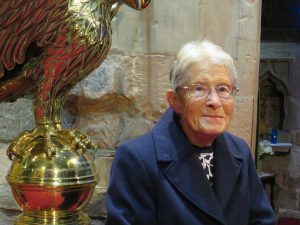 Sheila Sayers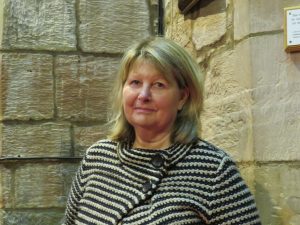 St Helen's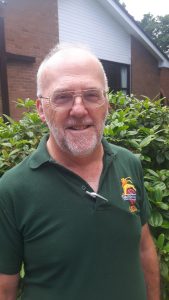 Phil Godfrey
I have been a Deputy Warden at St Helen's for five years, an interesting albeit challenging job sometimes. I was a Project Manager (Track & Building) within the rail industry for 40 years. My main role now is as an Ambassador for APS Support UK, and I tour the country talking about the condition.
St Michael's
Merrill Flood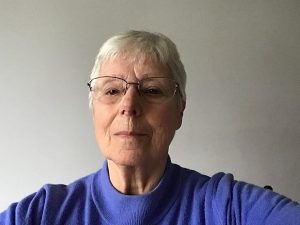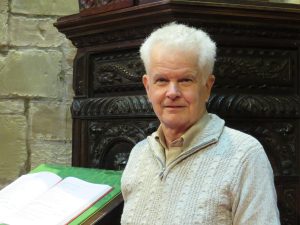 Keith Wilson
I have been a member of St Michael's since 1969 and have served on the DCC, PCC, Deanery Synod and Diocesan Synod for varying periods. I currently serve as Warden for St Michael's, as a member of Deanery Synod and as Chair of the PCC.
Church Councils
The PCC (Parochial Church Council) and DCCs (District Church Councils) are the governing bodies of the Parish and are responsible for finances and for working with the Clergy team. 
The PCC has created a series of committees, each chaired by a member of the PCC, which look after a key area of Parish life, ensuring there is appropriate growth and development in their area of responsibility.  The groups are:
Children, Youth & Safeguarding – Chair – Pam Price
Mission & Outreach – Chairs – Chris Carrington & Suzette Maguire
Social Justice & the Environment – Chair – Deirdre Moll
Buildings & Land – Chair – Phil Godfrey
Finance – Chair – Ron Crowdy
Employment – Chair – Andrew Williams
Communications – Chair – Jenny Ladbrooke
Pre-School