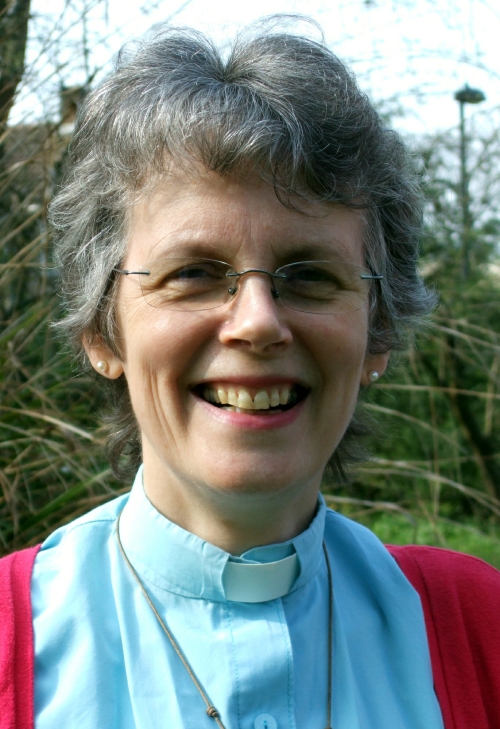 Welcome to Solihull Parish. Our vision is growing disciples, building community, and transforming lives. We offer a breadth and depth of Christian worship, study and service. We are part of Church of England Birmingham. People of all backgrounds and ages worship across our churches, we welcome everyone. We look forward to meeting you.
The Reverend Canon Jane Kenchington, Rector of Solihull
Worship
St Alphege Sunday Eucharist 10.30am
To book call the Parish Office 0121 705 5350 or email office@solihullparish.org.uk
St Helens Sunday Eucharist 10am & 6pm **From Sunday 1 November onwards, Services will be at 9:30am and 11am**
For tickets go to St Helens Eucharist Services or contact Beryl Moppett on 0121 705 0337
GDPR: Attendance details will be recorded for the purpose of tracing those who may be affected by an outbreak of Covid-19. Records will be destroyed 21 days after the relevant service.
Online
All the following will be livestreamed weekly on our Facebook page and links will be made available later here on the homepage.
A Sunday service live from St Alphege or St Helens.
Evensong Wednesday and Sunday from St Alphege.
Midday Prayer Monday, Tuesday, Thursday, Friday & Saturday.
St Michael's Wednesday
Dwell Service 10am weekly reflective service livestreamed from the Chapel.

For those without online access CofE Daily Hope 0800 804 8044 offers prayers, music and Sunday worship.
Announcements
Midday Prayer
Midday Prayer is available on Facebook and YouTube at 12 noon on Monday, Tuesday, Thursday, Friday and Saturday.   Here is the daily link:  https://youtu.be/C-MbsQ6ClbY
Dwell Service
A reflective service live from St Michael's chapel every Wednesday at 10am. Here is the link for the Wednesday 21st October: https://www.facebook.com/watch/?v=953709678454747
Sunday 25th October
The morning service this week can be viewed on the parish Facebook page and will be live streamed from St Alphege at 10.30am. Choral Evensong will be available at 6.30pm. Direct links will be added below during Sunday.
The church is here for the whole community during these difficult times. If you are able and would like to make a financial contribution to our work please follow this link: https://tinyurl.com/y85c8dg2. Thank you.
Last Week's Services
Useful Documents
800 Acts of Kindness We aim to record more than 800 Acts of Kindness, marking 800 years of Christianity in Solihull throughout 2020. Email Linda Hicks at: 800actsofkindness@solihullparish.org.uk