2019 Civic Service
On Sunday 30th June, St Alphege welcomed The Worshipful the Mayor of Solihull, Councillor Stuart Davis, to office at the annual Solihull Civic Service.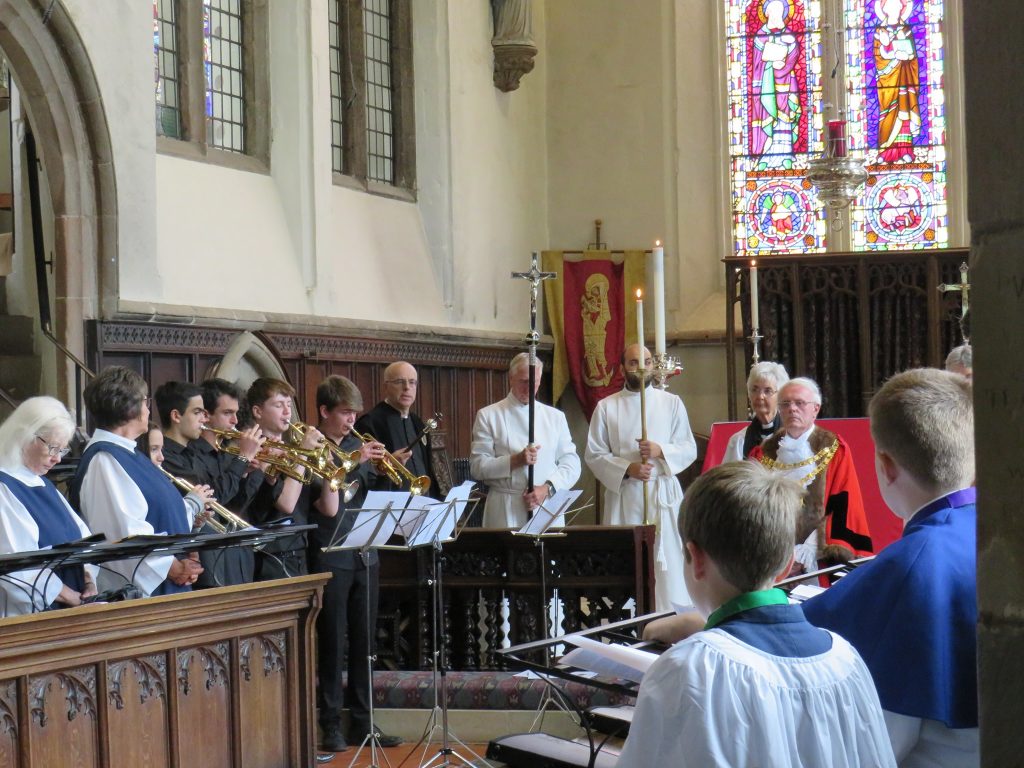 We pray for all those who serve in local and national government. We ask God to inspire them with a vision of the common good, with peace and justice for all.
Eternal Father, whose Son Jesus Christ ascended to the throne of heaven that he might rule over all things as Lord and King: keep the Church in the unity of the Spirit and in the bond of peace, and bring the whole created order to worship at his feet; who is alive and reigns with you in the unity of the Holy Spirit, one God, now and for ever. Amen.
---
Celebrating First Communions
On Sunday 12th May 2019 at St Alphege we rejoiced as twenty junior school-age children received Holy Communion for the first time. They worked hard over many weeks to prepare and learn more about the Christian faith. Thanks be to God; for them, their tutors, and their families.
We are also welcoming seven adults to the church family as they are baptised/confirmed on 22nd May. If you'd like to take the next step in your journey of faith, why not get in touch?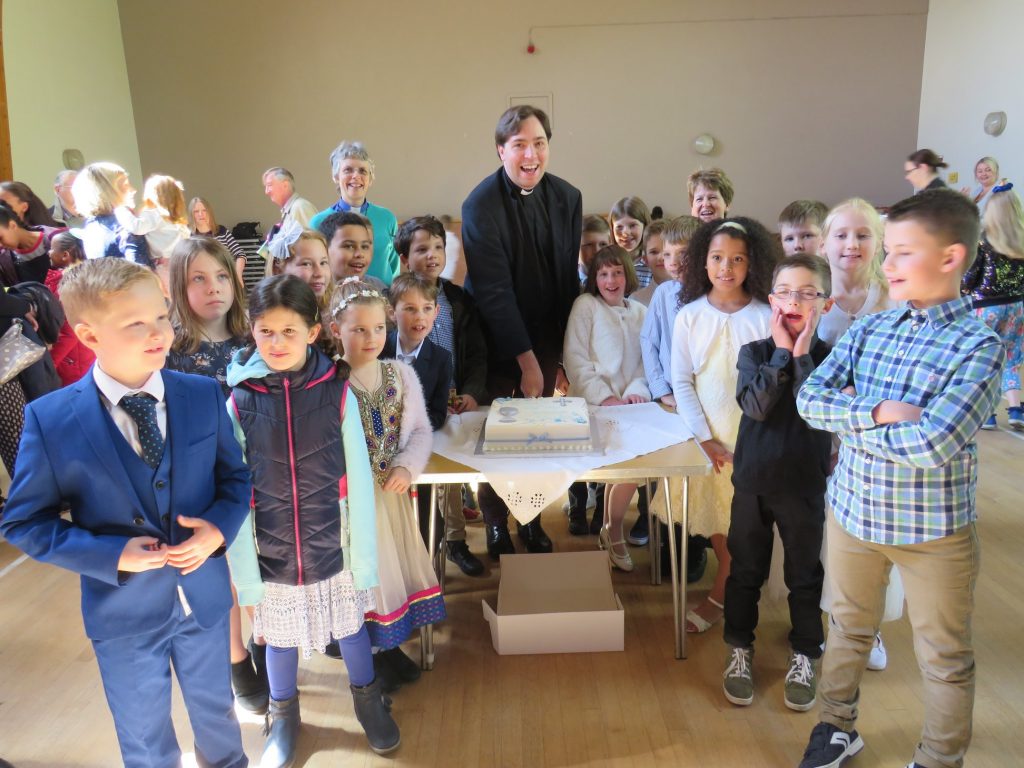 ---
Solidarity and Peace: Sunday 28th April 2019
We were tremendously priveleged to receive a visit from Rehanah Sadiq and a group of friends last Sunday – Rehanah was representing our local Muslim community and wished to stand with Christians in solidarity following the terrible attacks in Sri Lanka on Easter Sunday.
Here are her words:
'Solidarity and Peace' speech by Rehanah Sadiq
at St. Alphege Church and St. Augustine Church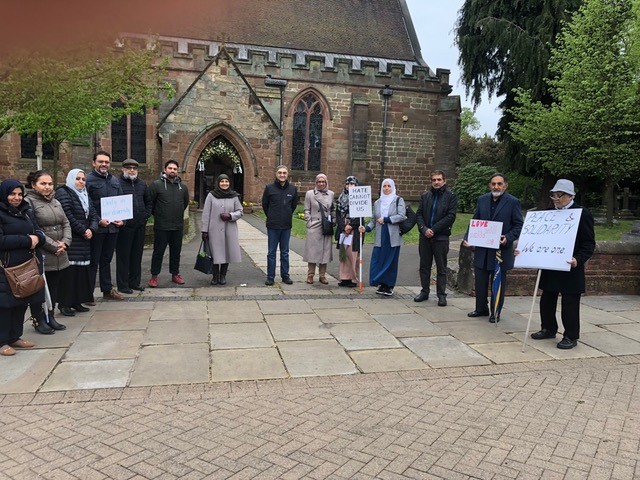 As a Muslim, I greet you with the peace greetings of Muslims all over the world, assalamu'alaykum, peace be to you.
In the name of God, the Beneficent, the Merciful, and for the love of God, I thank you for having me and my fellow Muslim community brothers and sisters here this morning.
I am honoured to have been invited here to share a few words.

As a Muslim here in Solihull, and on behalf of the members of the Muslim community that sent their apologies for not being able to come today, we stand in solidarity and peace with our Christian brothers and sisters as we grieve with you for the loss of our brothers and sisters in the recent brutal attacks in Sri Lanka.

We grieve for their families and loved ones, of all faith backgrounds or of none, and for all the victims of oppression and violence in the world.
We hold out our arms to embrace you, we offer our hearts to hold you in our love, our care, and our prayers. You are all our brothers and sisters in humanity. We are all one.

And it is so shocking, and incomprehensible, that such atrocities are done to innocent people, not only while they rest, or go about their daily business peacefully, but even as they worship in their holy places – such as we witnessed on Easter Sunday in Sri Lanka, and the not-so-very long ago New Zealand killings during Muslim Friday prayers. May our loved ones rest in peace.

And may everyone who has been affected by these terrible acts of hate, find comfort, goodness and peace through their faith, love and hope in the rest of humanity.
I pray that we may always show our support for one another, stand by one another, and offer our friendship to one another, not only in difficult times, but in good times too.

Thank you and God bless.