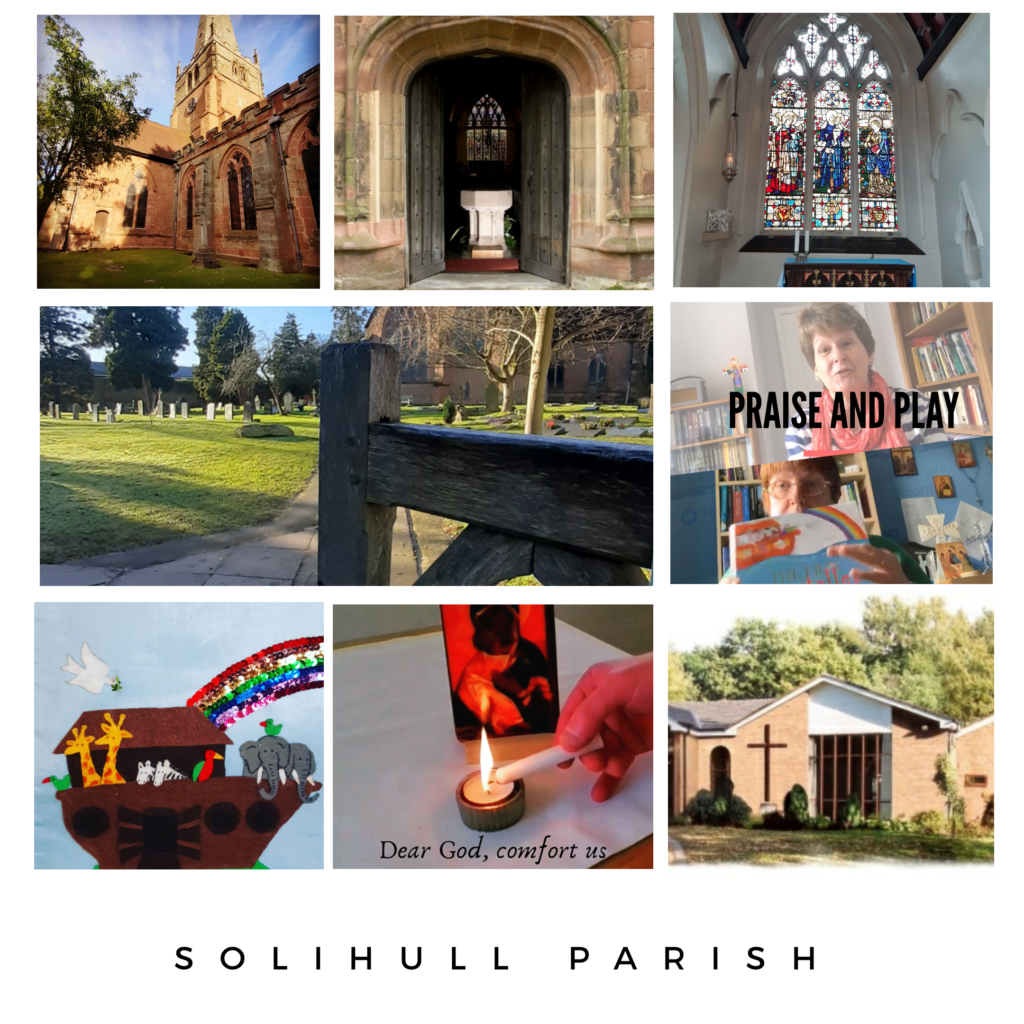 Welcome
Parish Office (0121) 705 5350 email: Parish Office
For urgent Clergy support call Simon Marshall (0121) 704 4730 or the Revd Sue Chandler 07970 791288.
Pewslip, Parish Magazine & Families Newsletter are all
available to download below.

Worship
Please continue to book services which will continue to be livestreamed. Private prayer in St Alphege Church, Thursday mornings 10am to noon.
Eucharist Services Sunday 19 September
St Alphege 10.30am book here or call 705 5350 St Helen's & St Michael's 10am book here or call 705 0337
Congregational Evensong Sunday at 5pm, St Alphege book here. The Junction on Zoom for young families 9.15am Link available weekly from Linda Hicks
Public Worship post July 2021
In conjunction with guidance from the House of Bishops, it was agreed at a meeting between Fr. Simon, the Parish Wardens and the Deputy Wardens of the three churches in the parish that we have a continuing duty of care to protect others and ourselves. It was agreed that there will be no changes to worship at St. Alphege or St. Helen's Church except that the congregation may sing, behind their masks. Booking will still be required, masks should still be worn and these arrangements will be reviewed on a regular basis.
Sunday 19th September – Trinity 16 – Creationtide
The Eucharist from St Alphege will be live streamed at 10.30am.  You are welcome to join the service online – please follow this link.
To make a financial contribution to our work please follow this link. Thank you.
Wednesday Lunchtime Recitals
Wednesday lunchtime recitals have now restarted. Performers are listed on this page.