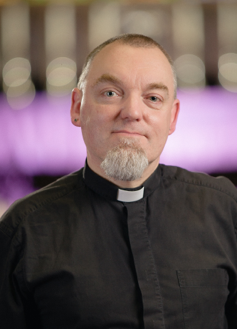 Rector – Vacancy
The Revd Simon Marshall, Team Vicar of St Michael's (Currently lead member of Clergy for Solihull Parish).
Simon Marshall has been part of the team in the Solihull Parish since 2005 and is the Team Vicar of St Michael's Church and the Priest for the Junction. He is married to Sarah and they have three children.
Simon has a particular interest in the use of poetry and art in prayer and worship, and in the music of the Taizé Community. He is also keen to explore the links between 'simple living', minimalism and Christian discipleship.
Simon is a musician and song-writer and his main instruments are guitar and bass. He enjoys playing in a worship setting (when duties allow!) and also in the folk-rock band 'Eve & the Garden'.
Simon is a writer whose poems have been published in several journals. He is a co-leader of a 'Forest Church' group and, in that role, he has contributed to several books on the subject of Christianity and Pagan Spirituality and Nature Spirituality.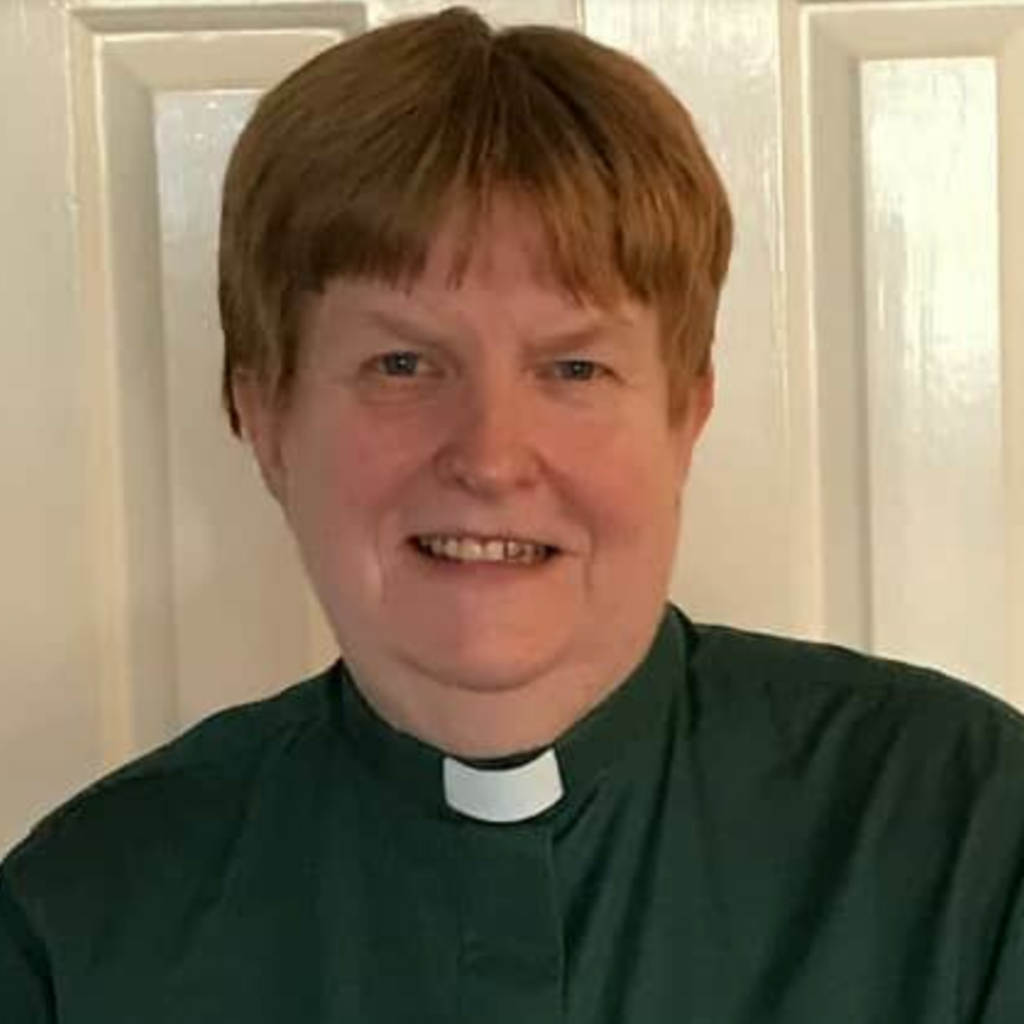 The Revd Sue Chandler, Team Associate Priest
Sue joined the parish as a children's worker and is a colleague of Linda Hicks, our Director of Children's and Families Ministry. She helps to run the Praise and Play Group, Messy Church, Junior Growth Group and to lead the First Communion group each year. She also leads the Open the Book Team. Sue finds working with children and sharing the good news of Jesus' love for them and their families, a great joy and privilege.
Having worked in the parish for several years, Sue began to experience a calling to ordained ministry, being ordained as a self-supporting deacon in 2009 and serving her time as a curate in the neighbouring parish of St. Margaret, Olton. Having been there as curate, and later as Assistant Priest, Sue began to feel that God was calling her to work as Associate Priest in Solihull Parish, whilst continuing in her role as children's worker. She was licensed in July 2020. In her spare time Sue enjoys reading, particularly detective novels, and watching 'whodunnits' on television. She claims that she can normally spot the culprit before the final credit's role! Most of all, she loves spending time with friends and family, particularly her children and grandchildren.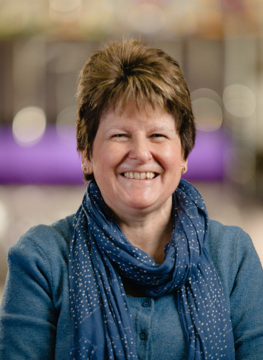 Linda Hicks, Director of Children's and Families Ministry
Having initially worked as a Children's ministry volunteer, Linda had a change of direction following the birth of her children and, instead of returning to a career as a Solicitor, joined the Solihull Parish as a part time Children's worker and now works full time as the Director of Children's and Families ministry. The role is hugely varied and exciting and includes overseeing weekly sessions of Praise and Play for parents and under 5s, monthly Messy church (it's church but it's messy!) and weekly Oasis sessions where parents meet for friendship and support.
Linda oversees the various forms of Sunday church for children and families around the Parish, regularly leads assemblies in schools and organises seasonal activities like Journey to the Stable and the Easter Journey. Linda also runs the annual First Communion course and the Junior Growth groups that follow on afterwards and regards it as a joy and privilege to be able to share the love of Jesus with the children of Solihull. Linda became a Reader in 2018. In any spare time, Linda enjoys spending time with her family, reading and discussing books with her book group and enjoying the outdoors.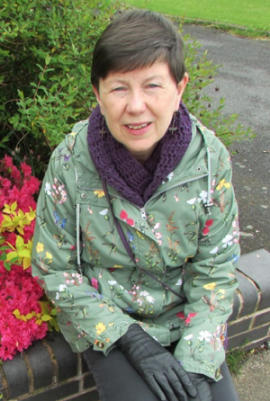 Suzette Maguire – Church Army, Pioneer Minister
Suzette arrived in the parish as our Pioneer minister in November 2019, having been admitted into the office of evangelist within the Church of England and commissioned as a Church Army officer in July 2001. This is Suzette's fifth ministerial post and her third Pioneer post.
Before she became a lay minister Suzette worked for the NHS and as an NNEB trained nursery nurse.
Suzette is married to David, also a Church Army officer, and she has two grown-up step-children, six grandchildren and six Godchildren. Suzette came to faith through being a Godparent. She is also a trained and experienced spiritual director who is passionate about people developing their own relationship with our loving God.
As well as spending time with her family and friends, Suzette loves good coffee, waking up without the alarm clock, reading, writing, long distance walking, seventies music, folk music, and hamsters – she has three rescue-hamsters at present.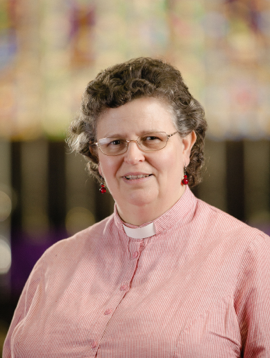 The Revd Helen Greenham – Not currently in active Ministry
Helen Greenham has been part of the team in the Solihull Parish since 2008 and is the Team Vicar of St Helen's Church. She has three children.
Helen has an active concern for those living with Alzheimer's disease and dementia. In 2017 she began 'Forget me not Teas', a monthly afternoon tea encompassing a simple act of worship with familiar prayers and hymns for those living with dementia and there carers. Helen also has oversight of Pastoral Care across the Parish.
Helen is passionate about creating opportunities for families to worship together in accessible ways. Both Messy Church and Jigsaw are held at St Helen's Church.
Helen is keen to reduce the environmental impact of her family and Church on the environment. St Helen's Church has solar panels fitted to the roof and has recently been awarded the A Rocha UK Eco Church Bronze Award. They are now working towards Silver.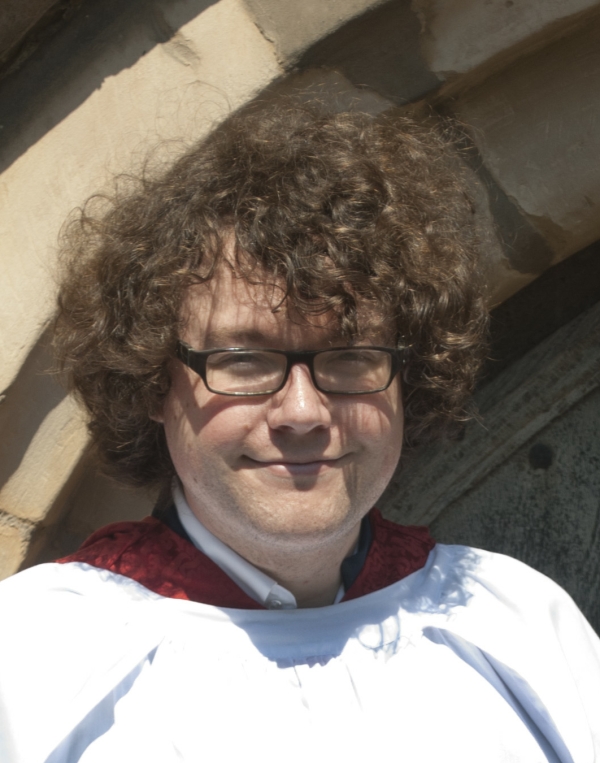 Joe Cooper – Director of Music
Joe Cooper was a chorister at St Peter's Collegiate Church, Wolverhampton where he was Head Chorister and Organ Scholar. Joe attended the Birmingham Conservatoire under tutors Henry Fairs and Paul Spicer. Before his appointment at St Alphege he ran the music department at St Bartholomew's in Penn for five years where he built up a successful choir culminating in tours and the production of CDs.
Now at St Alphege he is determined to give the choirs national acclaim and make the church the centre of music in the town. Emphasis is placed on links with schools and music societies, but of course the most important part of the job is the day-to-day running of the choirs resulting in the exploration of great repertoire and high standards for all choristers involved.  Joe has been at St Alphege since October 2012 and is leaving us at the end of August 2021 to take up the post of Director of Music at Bangor Cathedral.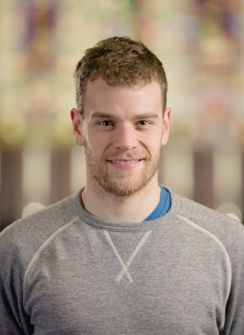 Joe Minall – Parish Youth Worker
Joe is the Parish Youth Worker, meaning he works with the young people from year 6 to those in college. Outside of this he enjoys climbing, spending time on mountains, camping and running. He really enjoys working with the youth, and most of the sessions involve ridiculous games, lots of laughter and a chance to deepen their relationship and knowledge in faith.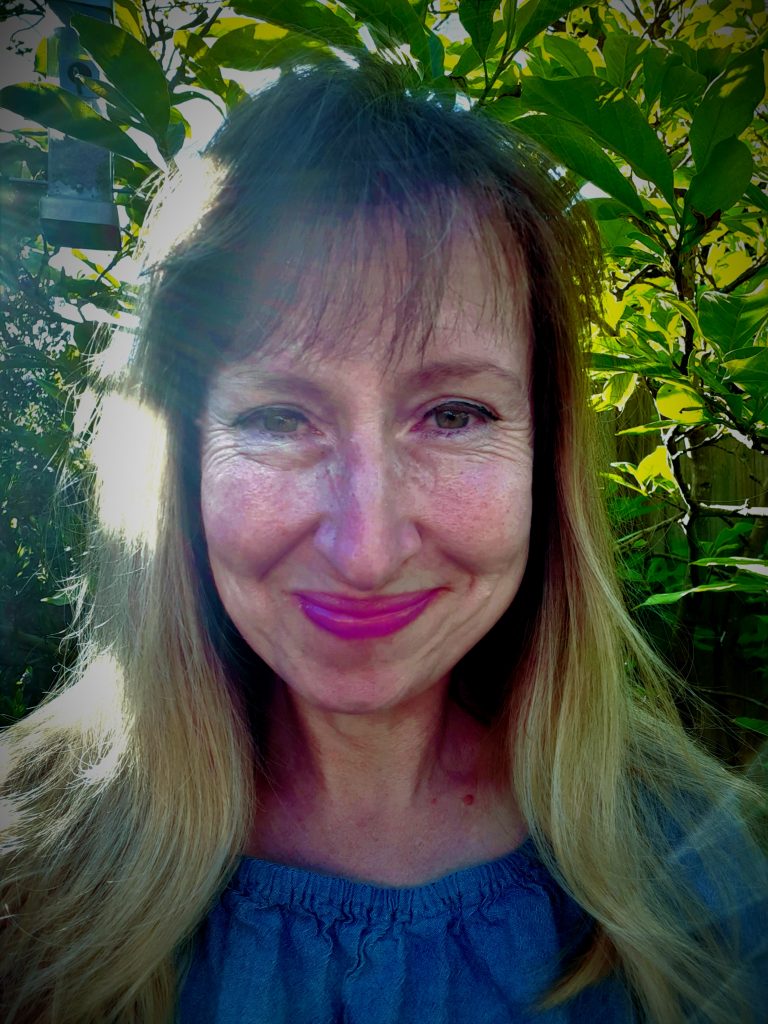 Ann Colloby Senior Administrator & PA – Parish Office
Ann finds her role in the Parish Office incredibly fast paced, ever changing but also hugely rewarding. Supporting people sometimes at the lowest point of their lives, sometimes the most joyful . Initially beginning work in Solihull, her career journey has now led her back to Solihull Town Centre once more. Ann's first post was a 12 month internship with Solihull Metropolitan Borough Council working for 3 months at a time within key Departments such as Housing, Social Services and Public Relations. After qualifying as a Management Services Officer she had an opportunity to specialise in the field of Telecommunications, a role she enjoyed for many years. After a career break when she had her son, she then entered the charity sector working as an Administrator and Marketing Officer for the Warwickshire Wildlife Trust. Her faith, family, the natural environment, social justice, the Arts, volunteering and lifelong learning are all incredibly important to her. During 2019 Ann completed two online qualifications, 'Working within the Charity Sector' and a Freelance Writing course.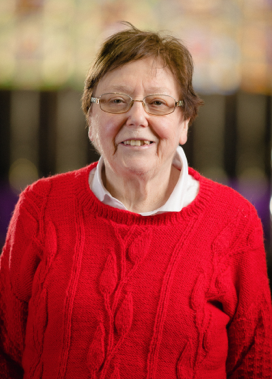 Beryl Moppett MBE – Reader
Beryl was admitted as a Reader in the Birmingham diocese in January 1995 and has for the most part exercised this ministry at St Helen's apart for three years when she helped at St Peter and St Paul Kingsbury.
She has a Mathematics degree and began her working life by carrying out industrial research for British Gas in the course of which she re- located from London to Solihull. In the mid 80's Beryl changed career and taught mathematics for eighteen years at Handsworth Wood Girl's School then staying on to work as a part-time librarian until 2011.
For many years Beryl has led the Town Centre Chaplaincy team which now visits the majority of the shops in the town centre on a regular basis. She also represents the Anglican church on the Solihull Faiths Forum.
Beryl has great concern over the future of our planet and coordinate the Birmingham Anglican Climate Action group which was very proactive in helping the Birmingham diocese gain the Eco diocese bronze award in November 2018. She is a member of Birmingham Diocesan Synod, and has two sons and three granddaughters.
In June 2017 Beryl was awarded an MBE for work in the community.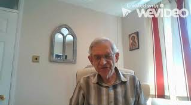 Paul Smith – Reader
Paul has been a member of St Michael's Church for 43 years. He was licensed as a Reader in 1996. He is married to Jennifer and they have two grown up children.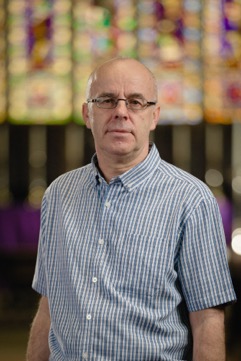 Paul Evans – Verger
Paul is part-time verger at St Alphege Church. His role includes preparing the church for services and also a pastoral element in welcoming and encouraging those that use the church.
Paul has many years of experience working in caring environments which is useful in the nurturing aspect of his current role. It is imperative in the role to present a friendly face to visitors and worshippers to encourage their faith to grow. Paul works as part of the team to encourage people to grow in faith, and also works closely with our many volunteers, without whom the church could not operate.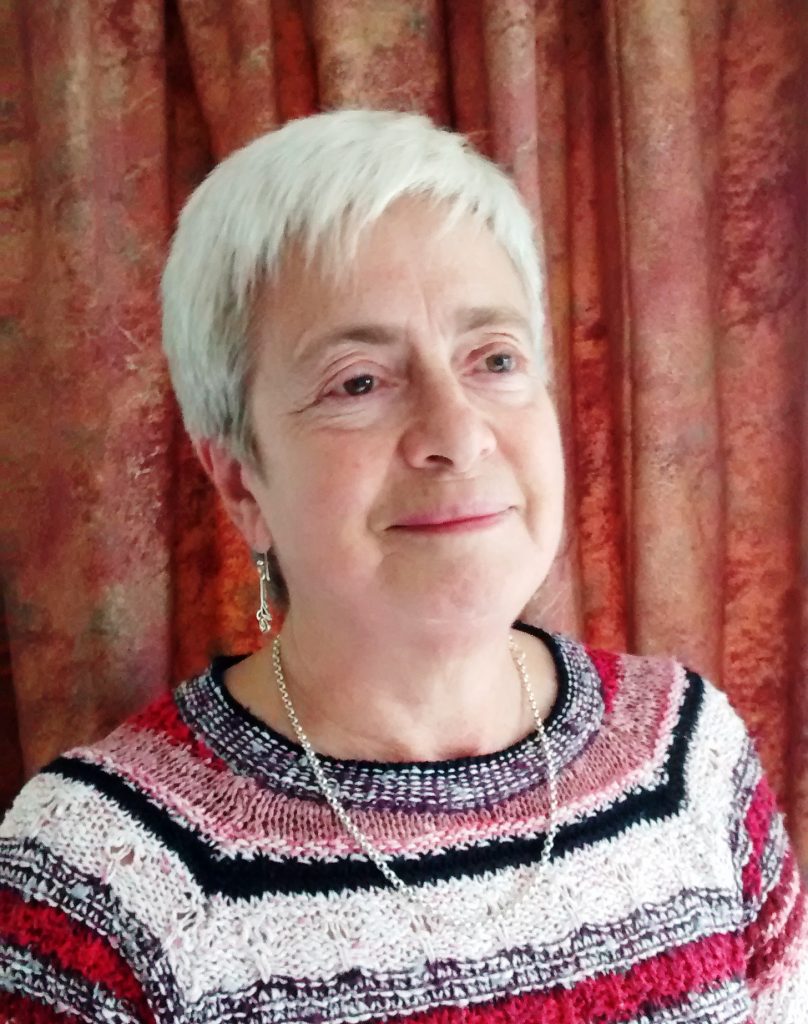 Viv Dobson – Parish Safeguarding Coordinator
Viv has been working on safeguarding in the Parish since 2016.
She has been worshipping in the Parish for over 30 years and has worked closely with the choir, Sunday schools and the Junction and youth during this time.
She can be contacted directly on all safeguarding matters at vhdobson@gmail.com or 07960 783636.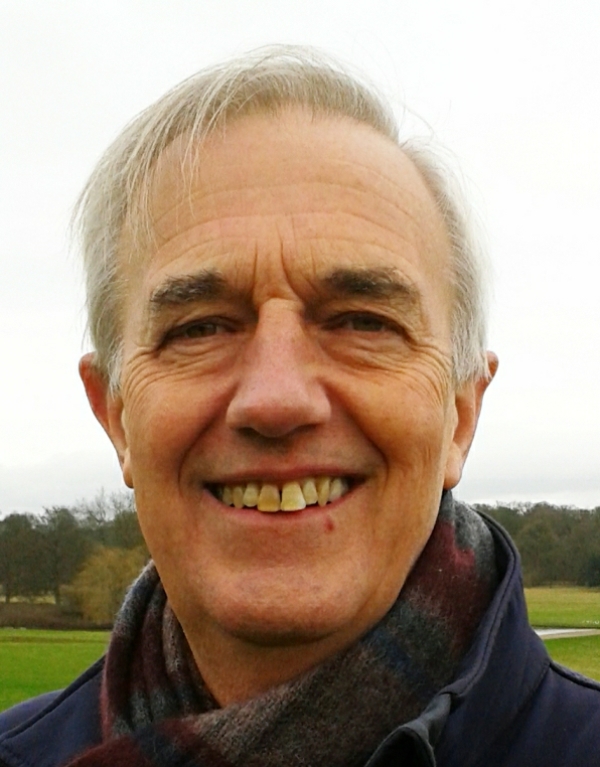 Chris Carrington – Reader
Chris has been a Reader in Solihull for 20 years ministering at St Helen's Church.
He is married to Jenny and they have 3 grown up children.
Chris is passionate about Christian Discipleship and Homegroups.
He also helps to lead a Parish Men's Group.
Chris retired two years ago and enjoys walking, gardening, music, reading and good food!