Welcome
Solihull Parish
Mental Health Awareness Week 18-24 May The theme this year is kindness. Since January we have been recording Acts of Kindness, hoping to reach 800, celebrating 800 years of Christianity in Solihull during 2020. Since coronavirus this number has been far exceeded, even if not recorded, as the local community comes together in amazing ways. So this week we are stripping it back to just one thing. Lets aim to learn one new thing about mental health this week so that we are better equipped to support those around us. Mental health issues can hit anyone, at any age. For short, prolonged or reoccurring periods. It knows no boundaries. Lets grow our understanding.

*Services, recitals, access to church and 800th year celebration events are suspended until further notice. Weddings and Baptisms are not taking place.
Funerals are at Crematoria or the graveside, with reduced numbers. Live webcast and recording of services now available via the webcasting service Obitus. Your funeral director will provide you with the necessary login details. Memorials will gladly be arranged at a later date*
Support if you are unable to attend a funeral
Birmingham and Solihull Bereavement Helpline
Light a virtual candle for a loved one
We are a group of three churches: St Alphege, St Helen, and St Michael, serving central Solihull.
We share the vision of loving and serving God and seeking to be transformed by the Holy Spirit so that we can become more like Jesus and make a difference to our local community.
Everyone is welcome. We are multi-generational churches and aim to be inclusive and accepting of all people.
We would love to welcome you to our church families. Our vision is: growing disciples, building community, transforming lives.
We are part of Church of England Birmingham
Worship
Virtual Church
Doors may be closed but our Church is very much alive. Midday Prayer Monday to Saturday. Sundays: 10am Worship, Evensong 6.30pm. Praise and Play Fridays 9.30am. Links below.
"Thy Kingdom Come" This year we will once again respond to our Archbishop's call to prayer from 21-31 May, the period between Ascension and Pentecost. The theme is 'Prayer and Care'. We are called to pray for others to know the love of Christ and also to practically demonstrate love and care through our actions. Fantastic online resources:
24/7 Prayer Tools Prayer Course
65 churches of all denominations across the UK came together to produce this online vocal blessing which has reached almost two million people. The UK Blessing
Pastoral Support
Pastoral Support Telephone Line: 0121 661 6343 Available 7 days a week. Solihull Parish Ministry Team, here to support you during the Covid-19 pandemic.
*NEW* 24/7 NHS Mental Health Helpline for Birmingham and Solihull. Confidential emotional help, guidance and reassurance. 0121 262 3555
Church of England Faith and Mental Health Reflections Written and podcast versions available for Mental Health Awareness Week.
Local food delivery & health services
Birmingham & Solihull Womens Aid Helpline
Light a virtual candle for whatever may be on your mind, wherever you may be
Church of England Daily Hope 0800 804 8044 available 24 hours, free to access. Prayers, reflections, music and weekly worship.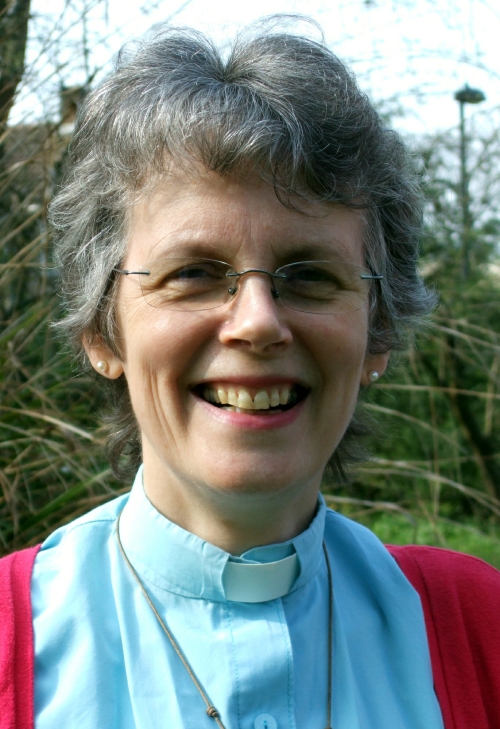 Welcome to Solihull Parish. Our vision is growing disciples, building community, and transforming lives. We offer a breadth and depth of Christian worship, study and service.
People of all ages and backgrounds worship across our churches, and we welcome everyone. We look forward to meeting you.
The Reverend Canon Jane Kenchington, Rector of Solihull
Midday Prayer
Midday Prayer is available on Facebook and YouTube at 12 noon every day except Sunday.  The daily link will be posted here.  https://youtu.be/IGh15svw-78
Sunday Worship Videos 2020
While public worship is suspended, we will be showing a weekly service led by our ministry team here and on the parish Facebook page. Tune in each Sunday at 10am.
24th May 2020: Sunday after Ascension Day
This week's service of Spiritual Communion is led by The Revd Dr Sam Gibson, with The Revd Helen Greenham preaching, and prayers led by Lizzie Kenchington.
You can follow the words here:
The church is here for the whole community during these difficult times. If you are able and would like to make a financial contribution to our work please click here.
Choral Evensong is led by Parish Ordinand Charlotte Gibson, with music by St Alphege Choirs.
Useful Documents
800 Acts of Kindness
We aim to record more than 800 Acts of Kindness, marking 800 years of Christianity in Solihull throughout 2020. Please email your acts of kindness to 800actsofkindness@solihullparish.org.uk
We also have a Facebook page with lots of ideas and inspiration to get you started. https://www.facebook.com/800actsofkindness